Vladimir Prelovac of ManageWP announced their partnership with Siteground a well known hosting company to extend their service level integration and making it really easy for Siteground customers to take advantage of ManageWP's services.
We're excited to announce that ManageWP integration with Siteground has rolled out across their entire server infrastructure.

                                         Vladimir Prelovac, Founder, ManageWP
Siteground is one of the leading names when it comes to WordPress hosting so as ManageWP in the field of WordPress site maintenance.
We worked closely with ManageWP and quickly implemented SiteGround suggestions into the existing solution, which is now even better suited and easier to integrate with other hosting providers. Once all modifications were done, the integration itself was quick and easy.

Nikolay Todorov, CTO, Siteground
Coming back to the ManageWP's partnership with Siteground, now the customers of Siteground will be able to activate ManageWP account with just one click also easy addition of websites to ManageWP management dashboard.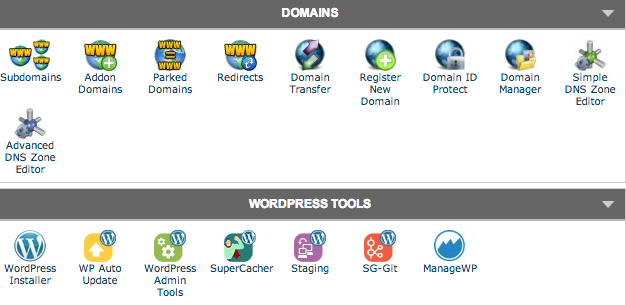 We have chosen Siteground to be our first partner as they have clearly recognized the trend in offering dedicated WordPress solutions. Over the years they have been providing top-notch support for their WordPress users, something that we at ManageWP value a lot.

Vladimir Prelovac, Founder, ManageWP
Siteground becomes the first certified Hosting provider partner for ManageWP & they look forward to more such partnership with other hosting companies to extend their services.
ManageWP Partners With Siteground for Service Integration