WordPress is really a versatile blogging platform, if WordPress is good the plugins make it awesome.
WordPress pagination is a feature you can play around, with number of superb WordPress pagination plugins available.
Here in this post we have collected some of the best WordPress pagination plugins available which you can use on your WordPress site.
Also Read: 15+ Best BuddyPress Plugins for Successful Community Site
WP-PageNavi
WP-PageNavi is a superb WordPress pagination plugin, very popular and widely used. This plugin will replace the old ← Older posts | Newer posts → links.
This plugin provides the wp_pagenavi() template tag which generates fancy pagination links.

WP Smart Pagination
Another useful WordPress pagination plugin, WP Smart Pagination improves your WordPress powered blog pagination with extra input number where users can jump to any (x) page.
Simple Pagination
One of the best and simple WordPress pagination plugins, Simple Pagination allows you to set up an advanced pagination for posts and comments. You have an easier navigation on your WordPress.
Alphabetic Pagination
Alphabetic pagination is a great plugin to filter your posts/pages with alphabets. It is simple to use and easy to understand for customization
jPages pagination for WordPress
One of the best WordPress pagination plugins, This is a jQuery based WordPress plugin which is inspired from jPages jPages for WordPress integrates the cool pagination for gallery,comments etc. Galleries are turned into Gallery with pagination.
Paginate
Another great WordPress pagination plugin which gives you options to set up the pagination as per your requirement. You can multiple paginations at the same page, chose how many items to display per page, default: 10.
Easy Pagination for WordPress
Turn your long Posts and Pages into beautiful looking slideshows, as easy as inserting a few tags, by the click of your mouse. You can choose between 3 different transitions; Horizontal Slider, Vertical Slider or Fade.
The Horizontal and Vertical slider can be combined with 32 jQuery Easing Effects.
Next Post Fly Box For WordPress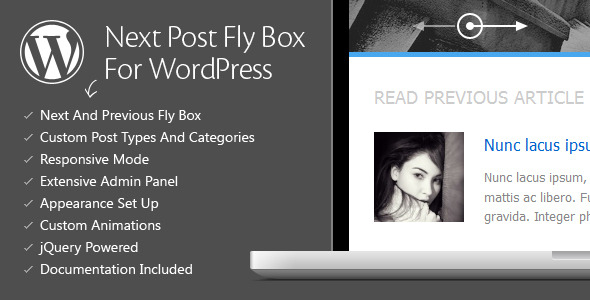 One of the best WordPress pagination plugins, that creates navigation between next and previous post as a floating pop-up box on the left or right side of the window.
When the user scroll the page a fly box is showing, allowing the user to select next or previous post based on conditions set in the plugin options panel.
JQuery Paginator Plugin
jQuery pagination class that allows you to switch between 3 types of pagination just by passing a simple parameter. One of the modern and good looking WordPress pagination plugins.
Smart Pagination – WordPress plugin
A superb WordPress pagination plugin which gives you 11 different pagination models you can use on your website.
Css Styles for Your Wp-Pagenavi Plugin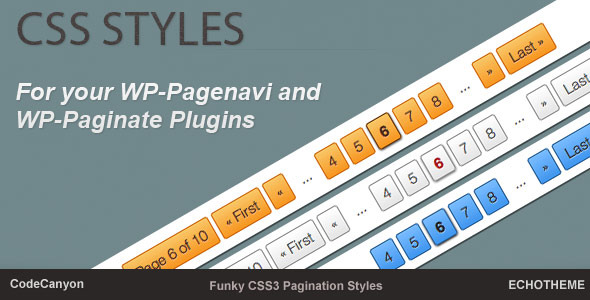 A funky collection of CSS stylings for the popular WordPress WP-PageNavi and WP-Paginate plugins. Includes HTML pages demonstrating the styles. Each style comes with its own CSS file.
10+ Superb WordPress Pagination plugins