Ohh It's Saturday again, hope you all are having a great weekend! Here, we are with another weekly WordPress roundup collecting the best WordPress news and resources just for you.
If you missed any important piece of information related to WordPress, we will make sure that you get those information here. So, let get started…
Before we move ahead, I'm sure you would like to connect with us, you can use the following links to follow us.
Like us on Facebook Subscribe Follow on Twitter
[symple_box style="boxinfo"]
WordPress News Roundup
[/symple_box]
WordPress News and Articles
BuddyPress 2.1: BuddyPress 2.1 is named as "Patsy" is released and ready for download, the version is named for Patsy's Pizzeria the coal-oven pizzeria in New York City.
There are number of amazing updates in this version, the @mentions got even better, now it can suggest users as you start writing…Read More
WP Engine's GeoIP Alpha: WP Engine Lab team recently introduced the GeoIP alpha, with this technology webmasters will be now able to personalize web content depending on the Geo location of the user and showcase related content, tailored advertising…Read More
Future of Post Status: Brian Krogsgard of Post Status released an article about the future of the site. In that post Brian outlines his plans about monetizing the site with membership options…Read More
Content Marketing Case Study: Kinsta team recently published a content marketing case study which is kind a follow up post for their popular WordPress history post, this post will guide you about how to create quality content and follow up path…Read More
Importance of Typography: We released a small note about the importance of Typography in a website, though it is not the most comprehensive guide as far as Typography is concerned it definitely provides you some idea…Read More
Marketing Advice for Developers: Creating a great product is just the beginning, read this article about how to promote and market your product to maximize it's reach…Read More
How to Use Git: Josh Pollock published an article on Elegant Themes about how to use Git effectively. The article will provide you basic idea of what Git is and how it work…Read More
Popular Websites Old Designs: We recently published an article about the old design of some popular websites, though it has nothing to do with WordPress it is definitely a refreshing experience…Read More
WordPress Resources and Offers
Coming Soon Themes: Do you want to create some buzz around your upcoming site on WordPress, check out this list of best coming soon themes which has great design…Read More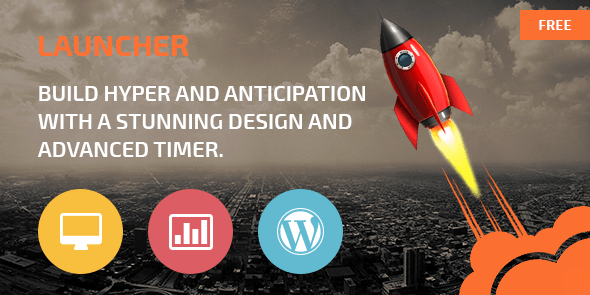 BackupBreeze: It is always a great idea to have backup of your site so that you don't have to worry about any unfortunate situation. BackupBreeze is a great WordPress plugin which will help you to automate your backups…Read More
Themify Clone Theme: Themify is one of the leading WordPress theme developer companies, they recently released one theme called corporate which is a clone of their home site…Read More
X Theme in Detail: X theme is one o the most popular WordPress theme currently, it is also one of the best selling themes in ThemeForest, we have recently published a detailed article about the theme…Read More
Wedding WordPress Themes: Don't forget to read our roundup of best WordPress wedding themes, this collection includes 20+ amazing wedding themes which you can use on your site…Read More
MyThemeShop Discount: Don't forget to use our discount coupon "Indexwp30" which will give you 30% discount on any product you buy from MyThemeShop…Read More
Also, in our deal section where you will find some amazing deals
The Weekly WordPress Roundup: 20-Sep-2014